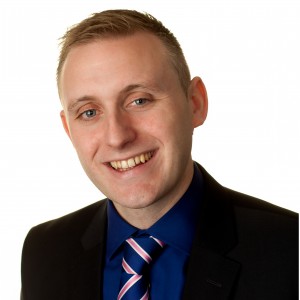 Hello, I'm Gareth, MD here at Burton Beavan. I've been at Burton Beavan for eleven years now and have done pretty much every job in the office at some point during my career.
These days I focus mainly on supporting clients in growing their business and making sure they keep their tax bills to a minimum.
I have a particular speciality in applying the aspects of our tax system that really help support business growth, innovation and entrepreneurship; things such as R&D tax credits, patent box, EIS and SEIS for investment as well as various other nuances such as EMI share options for staff and a whole host of other useful tricks! That said, there's a lot to be said for just applying a bit of thought and common sense, it amazes me how many times this is neglected in our industry.
I'm genuinely interested in entrepreneurship, technology and high-potential start-ups. So much so that I've spent time in Silicon Valley trying to understand what makes it such a vibrant place for business growth and how we can try to bring back a little bit of that mentality here to the UK.
I also completed the Winning Pitch High Growth Programme and the Goldman Sachs 10,000 Small Businesses Programme for entrepreneurship so that I could get a real understanding of the mindset and motivations of high growth business owners. Don't forget, I'm trying to do the same myself!
I'm a big advocate of the Lean Startup movement that is fast becoming the de-facto method of creating scalable start-up businesses and I'm the resident accountant at the vibrant and exciting TechHub Manchester which has given me the opportunity to become one of the few UK practitioners of Innovation Accounting.
On a personal level I, have an incredible wife, Jane, two great kids (Millie and Freddie, aged 5 & 2) and I somehow manage to find time for golf, socialising (drinking) with friends, watching live music, MUFC and the odd game of poker!
Whatever your business and whatever your challenge I'm sure I could help so please drop me a line on gb@burtonbeavan.co.uk if there's something you'd like to discuss. Alternatively connect with me on LinkedIn or follow me on twitter @burtonbeavan – https://twitter.com/burtonbeavan