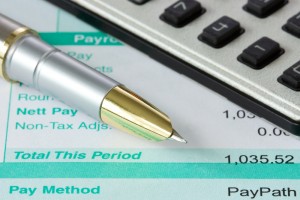 Your employees are fundamental to your business. We appreciate that not everybody is money motivated, but making sure that their wages are correct is essential to their happiness, and your business success.
Having the peace of mind that your wages have been calculated correctly is something that we believe to be of tremendous value.
Not only that, but you will appreciate how complicated and time consuming payroll administration is becoming. Add in the need to comply with HMRC 'Real Time Information' and you've got to ask yourself if the time burden of doing it yourself is really worthwhile?'
We're payroll experts, we've been doing it a long time and our service is built around the minimum amount of effort required from you, and the peace of mind of having professional payroll calculations done that will satisfy the needs of your business, your employees and HMRC.