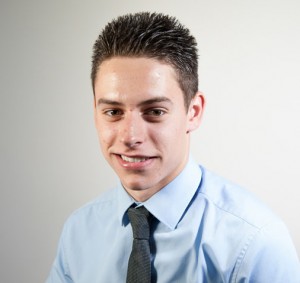 Hi, I'm Daniel, and I'm an accountant here at Burton Beavan.
Since joining the company I have learnt so much and am on my way in trying to achieve my ACCA qualification and my goal of becoming a Chartered Certified Accountant. In my role I prepare sets of accounts, file VAT returns and maintain bookkeeping records. I also control the Social Media of the company, as being the 'youngster' in the office I have a lot of experience with Social Media and have been able to use my strengths in that field to gain a good online presence for the company. A word of note though, if you read a tweet late at night that sounds as though it was from someone after a few drinks, it was probably Gareth!
Outside of work I am a keen golfer and Liverpool fan – something which is very important when the majority of the team support MUFC and something that I didn't mention to Gareth when we first met! It's safe to say that the atmosphere in the office gets going when football comes into the equation. I came to Burton Beavan straight from doing my A-Levels, so this is my first full time job, and I couldn't have asked for a better start into the world of work.
To talk to me about anything that you think I might be able to help with then please email me on dc@burtonbeavan.co.uk.