Sandstone Trail Walk 2013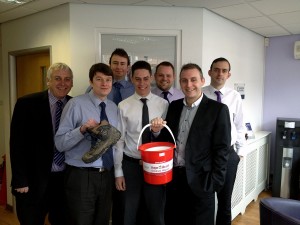 This year, Burton Beavan decided to adopt a charity that we will be fundraising for, for many years to come.
Along with others that were suggested Hope House featured strongly in the suggestions in April this year, as part of our fundraising activities for our adopted charity, many of us at Burton Beavan will walk the 34 mile Sandstone Trail from Whitchurch to Frodsham in a day.
With the support of clients, friends and family we are hoping to make a worthwhile monetary contribution to help support the incredible work that this charity provides.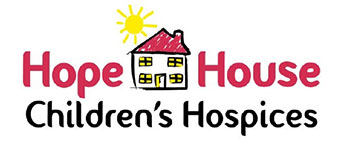 Hope House Children's Hospices provide specialist nursing care in addition to practical and emotional support to terminally ill and life limited children and young people. They offer a range of services including respite and end-of-life care at their two ospices and/or within the family home, and support such as counselling and advocacy. Bereavement support is also offered to all children, young people and family members for as long as is needed. More about the charity can be found on their website.
Without donations Hope House can't provide the services they provide to terminally ill and life limited children, and we feel that we could really help to provide that extra bit of funding to care for the children. That is why on the 27th April 2013, Burton
Beavan will be tackling the Sandstone Trail walk from start to finish in a day to raise money for the charity.
The Sandstone trail is a 34 mile route which runs from Whitchurch to Frodsham, taking in some of Cheshire's best countryside. We will be starting from Sherry Mill Hill car park in Whitchurch at around 6:30am and hope to walk the full 34 miles in around 12 hours. Although it may sound like a 'walk in the park' we are slowly preparing ourselves for the trek ahead andit would be great if you could provide us with a sponsorship to help raise money for our charity.
The money that we raise will go to Hope House Children's Hospices from Shropshire, Cheshire, North and Mid Wales.
To sponsor us please see the Official sponsor form or visit our just giving page below:
http://www.justgiving.com/BBSandstoneTrail
We will be providing you with updates on the day through our Social Media, on Twitter, Facebook, Google+ and LinkedIn, along with videos and images of our lead up to the event. We hope you feel the same way we do about the charity and are able to donate – remember every little helps!
Thanks,
All at Burton Beavan
Comments are closed.