Our Sandstone Trail Walk 2013
On 27th April 2013, Burton Beavan decided to walk the 34 mile Sandstone Trail from Whitchurch to Frodsham in a day in aid of raising money for Hope House Children's Hospices.  With the support of clients, friends and family we were hoping to make a worthwhile monetary contribution of £1,500 to help support the incredible work that this charity provides.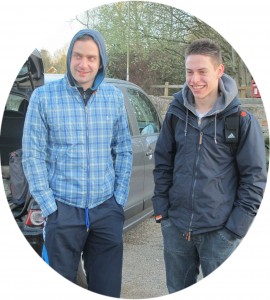 We all arrived at Sherry Mill Hill car park in Whitchurch at 6:30am on a cool but sunny morning – some more prepared than others (Stuart and Daniel seemed to think they were going out rather than about to tackle a full day of walking).  As we set off morale was high, despite walking along the canal whilst be attacked by flies.  Unsurprisingly, it was very quiet at that time in the morning so we got off to a great pace and walked the first few miles very easily.
Once we had got past Willeymoor Lock (around 3.5 miles in) it was time to tackle the 6 miles of fields.  It was suddenly evident that some of the footwear that a few of the lads had picked (trainers) were not quite adequate when they started to sink in the mud.  From climbing hills, jumping stiles, trying not to get stuck in the mud and even being chased by a horse, we were all in good spirits and made it to our first checkpoint where we had a small pit stop to refill our waters and refuel on snacks.  As we sat down for a brief rest we soon noticed that we were faced with a daunting task of wading our way through a field of very unfriendly looking cows in the coming moments.  Our apprehension was not helped when a few of the lads were already having to apply the zinc-oxide tape to prevent the soars and blisters of walking – perhaps the 'breaking in' of boots was still to occur.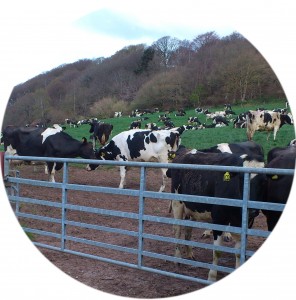 After managing to manoeuvre through the cows, and Gareth almost being attacked by one, we started the ascent to reach the highest point on the trail – Rawhead.   It was clear that the two 'elder statesman' as such on the walk were on a mission to be the first to the top, with the rest of the group closely behind.  When we finally reached the top we were greeted with a fantastic view.
And so began our descent where we met our first light shower for the day.  Fully prepared we put our waterproofs on and made good progress to reach our halfway stop for lunch.  As we stopped in the Beeston Castle car park we were all so glad to see a great spread of food for lunch – it is safe to say it was gone in a matter of minutes.  At this point we all reflected on what we had done and faced the hard truth that we would be doing the same again for the next 12 hours.  Once feet were patched up with tape, and plasters applied we set off once again – this time with the well-known energy source of HARIBO!

It was clear from the offset that not all of us had quite recovered as well as others in the short break for lunch, so we divided into two groups and decided that we would meet at the Summertrees Tearoom.  Despite the aching and sore feet the mood was still very high, with packs of HARIBO being eaten like they were going out of fashion.  As we were making good progress, and crossing through the fields the heavens decided to open on us.  The waterproofs were no longer waterproof and some of the hairstyles of the lads had most certainly been flattened; however, it wasn't long before we were greeted by the sunshine once again.  After a quick stop at the Summertrees Tearoom we set off once again with one goal in mind – to finish.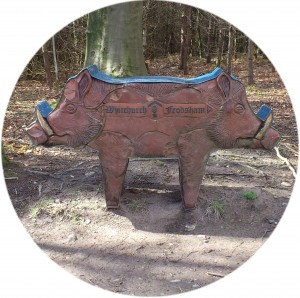 As we walked through Delamere Forest we came across a double headed boar and we knew there wasn't long to go.  With another quick stop off in the car park at Delamere we had our last refuel and set off on our final 7.5 mile stretch.  Spirits were high with the group feeling like the end was almost in sight – there was no point in backing out now.  Down the roads, through the fields and along the rocks we went, with the light starting to fade and the legs starting to weaken.  When we reached Frodsham we started to reflect on what a long day it had been, but what a worthwhile Charity we were doing it for.
With the final post in sight we had finally completed our Charity trek and to our relief the 12 hours of walking was over.  34 miles later, we had completed what we set out to do and thanks to all of our clients, friends and family we managed to smash our target of raising £1,500 and raised a massive £2,555.  So from all of us here at Burton Beavan…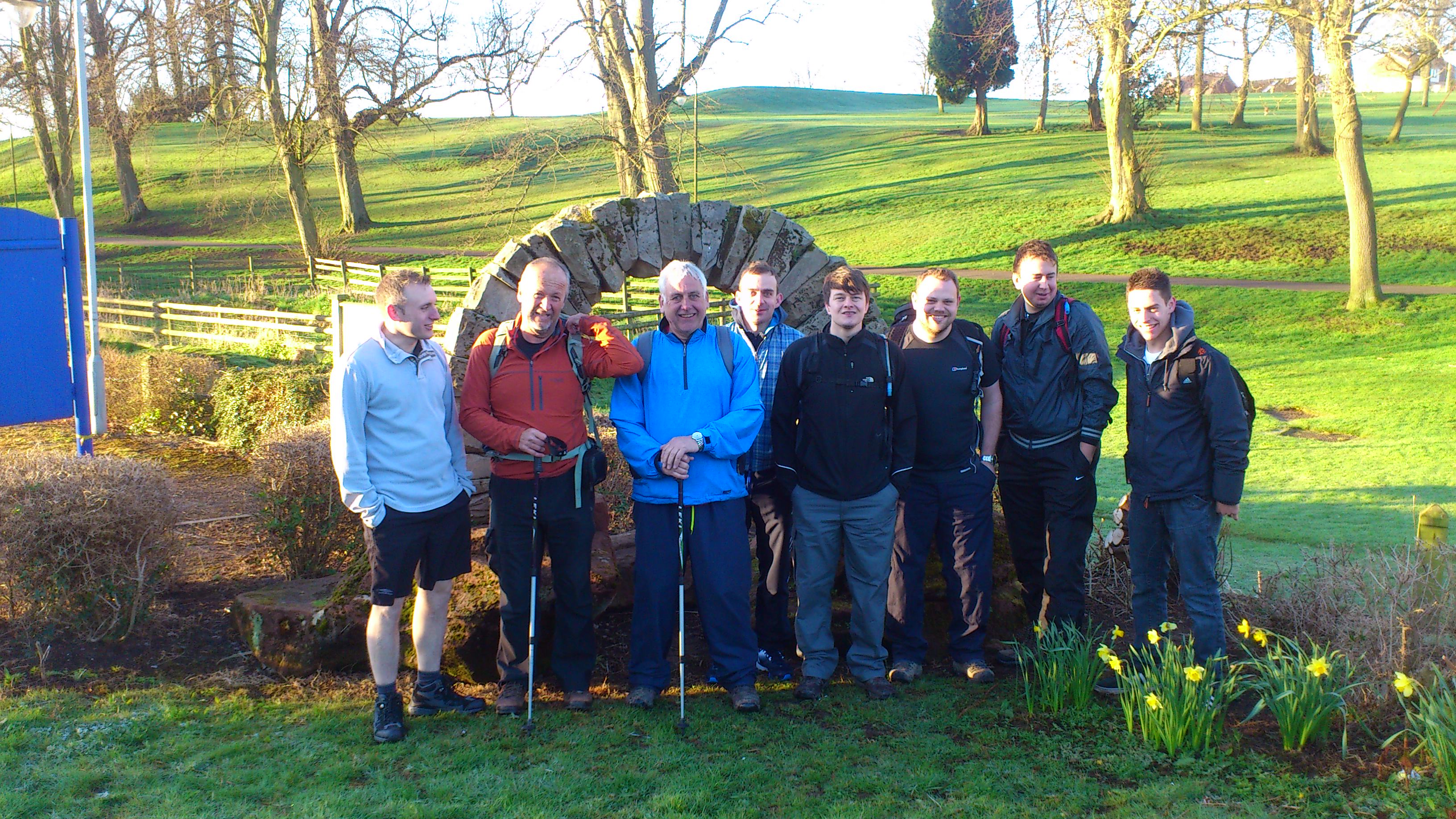 THANK YOU!
Comments are closed.