Are KPIs Helping or Hindering your Business's Growth?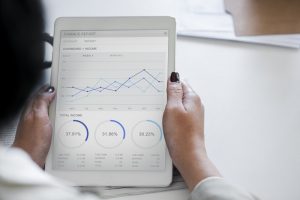 KPIs can be used to provide the information you need to grow your business by tracking the most important statistics about your business and its performance. You can interrogate these statistics to make the changes you need which will increase your productivity and will move your business forward.
KPIs can also be used to confuse you, they can distract you so that you neglect various other departments in your business, and over-reliance on them can stagnate the business.
So how can KPIs lead to both of these situations? In this article, the Burton Beavan team explain what a KPI is, how they can be used properly, and what you need to look out for when implementing them into your business.
What does KPI stand for?
The term "KPI" stands for Key Performance Indicator. These are the metrics that you use to track how well you're doing as a business. You can set KPIs for your business as a whole or you can give each of your teams/departments individually.
What are KPIs used for?
KPIs track different aspects of a business's performance – for example, your staff turnover. A staff turnover KPI will help you understand how many employees are leaving and whether you're losing too many staff too quickly. If your KPI shows that you are, then you may choose to provide a new incentive for your employees to stay and then use that same KPI to see if it has had the desired effect on your company's overall staff turnover levels.
You can use KPIs to monitor your financial performance too, for example the number of sales resulting from a marketing campaign will help you determine whether this is a worthwhile route to market.
How do KPIs help your business?
KPIs in themselves are just numbers. The way that business owners use KPIs as tools for business growth is by attaching them to targets. Simply monitoring a statistic doesn't help your business growth, but by using it as the basis for a target, it gives you something to strive for.
How can KPIs be misused?
Although KPIs can be used to improve your business, it can be easy to use them incorrectly. Here are some ways that KPIs can do more harm than good:
Inconsistent use
If you're adopted a "one rule for one and another rule for another" approach to implementing KPIs into your business, you will likely not see results. KPIs are most effective when they are implemented business-wide with everybody doing their bit to contribute towards their targets.
If you set a target and implement a KPI to monitor a department's progress, everybody in that department should be expected to contribute. If your management team aren't getting the results from their staff that the business requires, set them a target and monitor each employee's progress with a KPI.
If your KPIs show that a few people are doing the heavy lifting in a department, first of all it's good to know you have staff of that quality. However, to avoid disillusionment among more productive staff members, those with a more relaxed attitude to work should be strongly encouraged to match the effort and the commitment of your strong team players.
Letting numbers give you tunnel vision
If you have set targets and you have allocated KPIs, make sure that they aren't the only element of your business that's taking up your attention.
For example, if your customer service is suffering in the background because you're trying to reduce the time it takes to be paid on your invoices, the KPI you set is harming your business more than it is helping it.
Not setting targets
Finally, setting KPIs just for the sake of measuring things is just a waste of time. If you aren't using them to make sure that you are growing and developing, then the time it takes to monitor them and analyse the data they gather is time you could be spending actually working on your business.
Each KPI should have a specific target that it is attached to.
We can help
If you're unsure about how you should implement KPIs into your business, get in touch with our team. For more information, call us on 01606 333900 or email hello@burtonbeavan.co.uk.