Key person insurance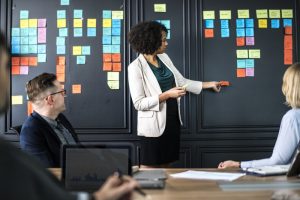 We rarely like to think about the worst-case scenario but, when it comes to protecting your business's future, having plans in place should a business partner pass away is absolutely critical.
What is key person insurance?
If someone in your company is considered vitally important to the viability or growth of your organisation, they should be considered as a key person. Their knowledge, skills, reputation, or sales experience may be pivotal to your success and, without them, you may fear that your business would suffer greatly.
When you lose such an important member of your team, it could take months or even years to find a suitable replacement for their role. In the meantime, the absence of the deceased in addition to any advancements your competitors make could have serious – even irreparable – consequences for your company.
That is where key person insurance comes in. Should this employee or shareholder die or become critically ill (preventing them from ever returning to work), the key person insurance you have for them would help to soften the blow of the financial impact that may follow.
Who can be covered by a key person insurance policy?
In theory, you can take out a key person insurance policy for anyone within your business you believe is critical to your team. It is likely that this will include:
Company owners
Board members
Managing directors
Sales directors
Product development heads
R&D project leads
IT directors
Senior management staff
How much does key person insurance cost?
Compared with many insurance products on the market, key person insurance is incredibly competitive with rates starting from just £10 per month to secure your company's future.
The rate you pay each month will depend greatly on the person you're insuring. It will need to reflect their age and general health as well as their value to the business regarding the pay-out you will require.
As long as the purpose of your insurance policy is to replace the loss of income caused by the loss of a key person and you have a term insurance policy that covers your employee only whilst working for the company, the payments you make will be 100% tax deductible.
If these conditions are not met you will need to speak to your Burton Beavan accountant to work out how tax is likely to be applied. Whole of life key person insurance is not tax deductible.
You may also be taxed on the actual pay-out of insurance.
How much would the policy pay out?
This is completely up to you. When setting up your key person insurance, be it for yourself or another member of staff, try to calculate what the loss of that person would really cost your company.
Of course there will be an initial loss of profits, particularly if your key person is currently responsible for bringing in a large percentage of new customers and sales. You should then include other amounts like the value remaining on any loans and financial products your business has taken out.
If your key person is a company director who has given a personal guarantee to finance the business, then it is likely the loan company could call the entire loan in even if you are up to date on your payments.
Your insurance policy should cover the value of loans such as these unless you want the entire cost to come out of your company's pocket. Be sure to check with your solicitor if this is necessary.
It is also important to note that should a shareholding director have an overdrawn director's loan account at the time of their death, the board can request that the value of the outstanding amount be taken from the deceased's own estate.
This can be an extremely tough decision to make as it essentially means asking the bereaved family to pay off the debt. If they are covered by a key person insurance policy with an overdrawn element, this could be claimed from the insurer instead; saving both yourself and your employee's family the distress.
Most insurers will need a medical examination of the insured person before agreeing to a certain level of pay-out.
Thinking of taking out key person insurance? Speak to Burton Beavan
While it is not the nicest topic of conversation, having plans in place should an important person in your business pass away could potentially save your company from collapsing.
Key person insurance is not expensive and could prevent your emotional trauma leading to a financial disaster. Speak to your Burton Beavan accountant to find out more. Please call us on 01606 333 900 or email hello@burtonbeavan.co.uk.