City of Manchester Business Awards 2014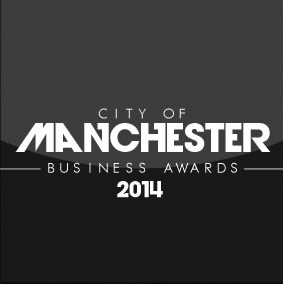 #COMBA14
As many of you will know Gareth has a big involvement with businesses in and around the Manchester area.  His love of tech and innovation has lead him to become well known in the city and this year Burton Beavan have been nominated for an award in the 2014 City of Manchester Business Awards as the Best Accountancy Firm.  The nominees for the prize are ourselves, Baker Tilly, Beever & Struthers, Champion Accountants, Deloitte and HURST – so we're up against some big names.
This is the fourth annual City of Manchester Business Awards and will take place on the evening of Thursday 20th March 2014.  The event is hosted by Downtown Manchester in association with Manchester City Council.  The aim of the awards is to celebrate the best of Manchester business and this is where we need your help to take on these giants of the Accounting industry.  The categories for this year's awards are:
Best Employer of the Year
Best Start Up of the Year
Best PR & Marketing Agency of the Year
Best Digital & Creative Business of the Year
Best Legal Firm of the Year
Best Recruitment Company of the Year
Best Business Bank/ Financial Company of the Year
Best Accountancy Firm of the Year
Best Property Business of the Year
Best Hospitality Venue of the Year
Best Hotel of the Year
Best Social Media presence of the Year
Business of the Year
Obviously, you will have your own preferences for the other categories, but in order for us to make our mark in the Best Accountancy Firm of the Year category, we need your help!  The voting process will take less than five minutes, we know that is a lot to ask for with your busy schedules, but we wouldn't ask if we didn't need your help to achieve this.  If you could get the word out to other people to vote for us that would be great too; just click on any of the share buttons below.
The awards will be held on Thursday 20th March, but we only have until Friday 21st February to get all of our votes in.  Your vote will truly be appreciated and this really does help the business take a big step forward.  If you are happy to vote for us please click on the link below and complete the voting process – once again thank you for taking the time to do this, it is deeply appreciated and you will be helping us to step up to this David vs. Goliath challenge.