WOULD YOU LIKE ANOTHER £2M IN YOUR BANK ACCOUNT?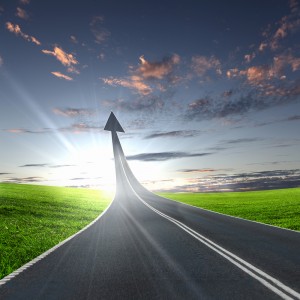 On 5th December 2013, Burton Beavan will be hosting a half day event titled 'How to beat the recession and get an extra £2 million', with a guest speaker from AVN.  The event will breakdown the opportunities that exist for you and your business into simple, actionable projects and tasks.  By the time it's over you should have a clear idea of how you will be able to make them a reality; what great differences you can achieve on your own and where you may need to get further support in the areas that you need it most.
This event isn't about sales spiel, it isn't complex jargon.  It is a series of simple, common-sense, step-by-step approaches to each aspect of your business that could help make an enormous difference to the two most important things in your life – the money you have in your own back pocket and the amount of time that you have free from your business to spend on the things that you love with friends and family.
The seminar that we are hosting is a tried and tested product delivered by a highly rated presenter that we have brought in especially for this event.  The event is to be delivered by Steve Pipe FCA – the most highly recommended accountant in the world, and one of the Top 10 business speakers in the UK.  Gareth has personally seen Steve on a number of occasions and so has brought him in as someone that he believes can clearly explain all of the things that you could, and should, be doing for you and your business.
When presented elsewhere the seminar content has typically been rated as "Outstanding" by 14% of delegates, "Excellent" by 52%, "Very good" by 29% and "Good" by the remaining 5%. In addition, every attendee has estimated that it will add at least £50,000 to their bank account (and many estimate that the impact will be much more than the £2 million demonstrated in the case study).  Once you have attended then you will see how we are able to be so bold in our claims.
If you like you can see Steve Pipe in action on YouTube here, presenting the same seminar in Newcastle – www.youtube.com/watch?v=4R_5nF5bH2c.
To sum up the approach of this seminar in a nutshell; we can best explain by saying that this event summarises the way in which we approach our very own business.  These are the steps, processes and methodology that we use to help focus our attentions and efforts on the things that will create the greatest rewards and benefits.  This isn't advice for the sake of it.  This is what we actually do, day in and day out, when we're working on our own business rather than yours!
If you pick up on only one thing that has a fundamental and long standing benefit to you and your business then the time taken in attending will be well worthwhile.  Not every idea will apply to every delegate but we will GUARANTEE that you will find the seminar to be of great value.
The event will be held on Thursday 5th December at The Oaklands Hotel (Millington Lane, Northwich, CW8 2SU) between 09:00am and 13:00pm.  So this is just one morning away from your business; not only will it show how to help you strengthen profits and cash flow, it will help you to give your bank and suppliers confidence in your financial status so that nothing prevents you from beating the recession and taking your business to the next level as we come out of the other side.
If you are interested in joining us on the morning of the 5th, then please visit our Eventbrite page.  Here you will find all of the details for the event, information about the host and the speaker, as well as being able to book yourself a place on the day.  If you are a client of Burton Beavan and would like to book yourself on the seminar, then please do get in touch by emailing seminars@burtonbeavan.co.uk or ringing the office and speaking to your usual point of contact.  The link to the Eventbrite page, where you will find all of the information and the sign up page, is as follows: https://burtonbeavan2millionseminar.eventbrite.com.
Please note that at the end of the seminar there will be some products and tools available to be purchased.  NO, this is not a sales pitch, the products and tools are there to cater for people's requests to get started straight away (as experienced in the past when the seminar has been run).
Thanks very much for your time and attention; we promise that it will be well rewarded on 5th December!
Burton Beavan
Comments are closed.