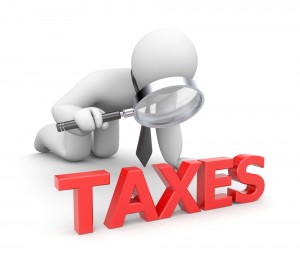 Over the many years that we've been dealing with tax we've come across many Tax Inspectors with differing personalities, some we liked and some we didn't.
Eric Robinson was one of the few whom we felt was there to do the job properly. 'You will pay only what is due under the law – not a penny more and not a penny less' was his mantra whilst at HMRC and this was evident in the dealings we had with him. Always fair, always reasonable, but never a pushover; Eric was the sort of inspector that we wished we could deal with for every investigation.
By 2009 he had decided that HMRC's ideals no longer reflected his own professional views on support for his colleagues and the care of duty to the taxpaying public as a whole. These had been the values he had championed since joining the Department back in 1974. When we became aware that he was leaving Public Service we saw an opportunity to tap into, not only his vast experience, but his excellent communication skills and sense of transparency and fairness.
We asked him to give working at Burton Beavan a try for a few weeks – and he has been here ever since!
With 35 years at HMRC, mostly as an inspector and senior inspector, Eric has a detailed knowledge of HMRC legislation and practices that would be near impossible to find elsewhere. In his later years Eric specialised in company interventions but during his career he had experience in various forms of taxation and operations. The way that we like to phrase his abilities are that he's 'fluent in HMRC'.
Here at Burton Beavan we truly appreciate what a stressful time a tax investigation can be. By having a 'real-life taxman' on our side it really does give you that peace of mind that the deal you'll get will be as good as it could possibly be. No empty promises, no excuses, no smoke and mirrors, just straightforward, genuine, helpful advice. The clients of ours that have been in need of Eric's services will certainly testify to this, feel free to have a look: Eric's testimonials →
Alternatively, if you have a question about HMRC, a concern about your current situation or maybe just want someone to talk to, you can contact Eric directly right here: er@burtonbeavan.co.uk.